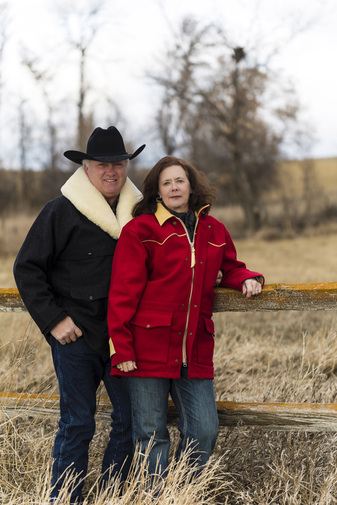 Jim and Darlene Swenson have been in the ranching business for over 25 years. Raising, riding, and training horses have been a part of the ranch since the beginning. The ranch is located in western North Dakota around the Knife River breaks of Mercer County. They raised one daughter, Dawn, who grew up on the back of a horse involved in 4-H and rodeo. Dawn went to college, and came home to the ranch (with a husband). Trent started training horse at age 18 and made his way through college training horses for other people. After moving home to the ranch, Dawn and Trent decided to quit riding outside horses and focus on our own horses for the ranch.

We ride horses because we need them for our everyday work. Dawn and Trent enjoy riding colts, but the main purpose of the ranch is raising cattle. We started raising colts so we could have the type of horses we need to be able to make it in the conditions of ND. We need horses with size and substance for them to stand up through 100-degree summers and minus 40-degree winters. We try to show our geldings as many things as we can before we sell them. Our horses will have seen anything from cold snowy nights in February calving cows to hot summer days dragging calves to the branding fire or moving bulls. We don't own a four-wheeler so horse back is our main source of transportation to check and work cattle.
---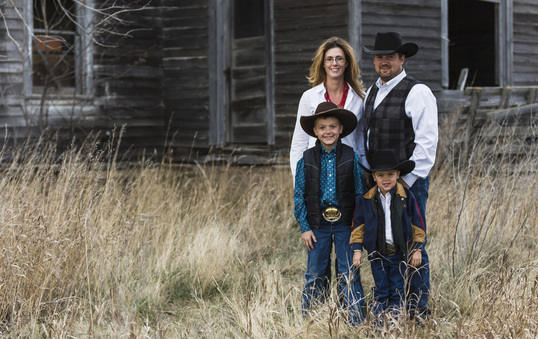 Our main goal is to sell geldings that have a good ranch foundation on them, so you can take them on to whatever discipline of the horse world you are involved. If we can't represent them honestly they will not be at the sale.
---